Introducing Our Resident Ambassador Program!
We are excited to announce our Resident Ambassador Program here at Allendale where our residents can serve as a key player in fostering connections among fellow residents. Our Resident Ambassadors enhance the experience of new residents as they move into the community, serve as a liaison to answer any questions, and advocate for the needs of other residents.
What it means to be a senior living resident ambassador:
Live in the heart of our vibrant community: Resident Ambassadors have the privilege of residing in our wonderful community enjoying all the amenities and a close-knit environment.
Lead the way in creating a welcoming atmosphere: our ambassadors are at the forefront of creating a warm and inclusive environment for new residents to feel at home. Their friendly smiles and kind words will make a lasting impact on their transition.
Foster stronger relationships: By connecting with peers, they have the opportunity to build meaningful relationships, share experiences, and create a sense of belonging within our community.
Be a voice for fellow residents: As an advocate, resident ambassadors ensure that residents feel their needs and concerns are heard and addressed. Their insights and suggestions will contribute to the continuous improvement of our senior living communities.
We believe that our Resident Ambassador Program is a fantastic way to enhance the overall living experience for everyone in our community. It's a chance to grow personally, make lasting connections, and positively impact the lives of those around you.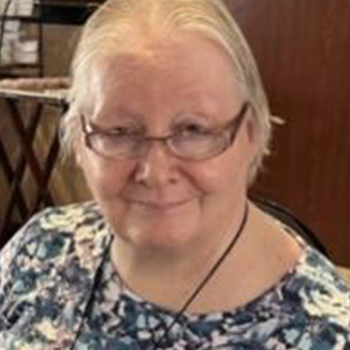 Donna
A native of South Dakota, prior to living in New Jersey, Donna loved traveling back home to the American West. At Allendale, she enjoys virtual visits out west via our Rendever Virtual Reality technology. Donna also enjoys Samba Fitness, Live Music, Catholic Mass, Guided Meditation, Trivia, Bingo, Flower Arranging, Painting Class, Sing Along, Happy Hour, Cards, and Word Search Puzzles.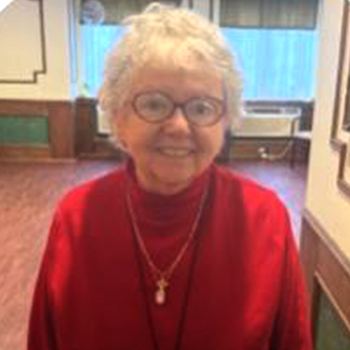 Eileen
Eileen has a bachelor's degree with a master's in political science. She was a Medical Office Manager and taught
grades, K-12. She stopped teaching to raise her family. We are so grateful for her ready assistance during Happy Hour, and other events, helping to serve food and beverages with graceful efficiency. Eileen enjoys Craft Class, The Women's Club, History Club, Trivia, Bingo, Live Music, Sing-along, Resident Council Meetings, Cards, and special classes like Flower Arranging. Eileen contributes beautifully to our group discussions.